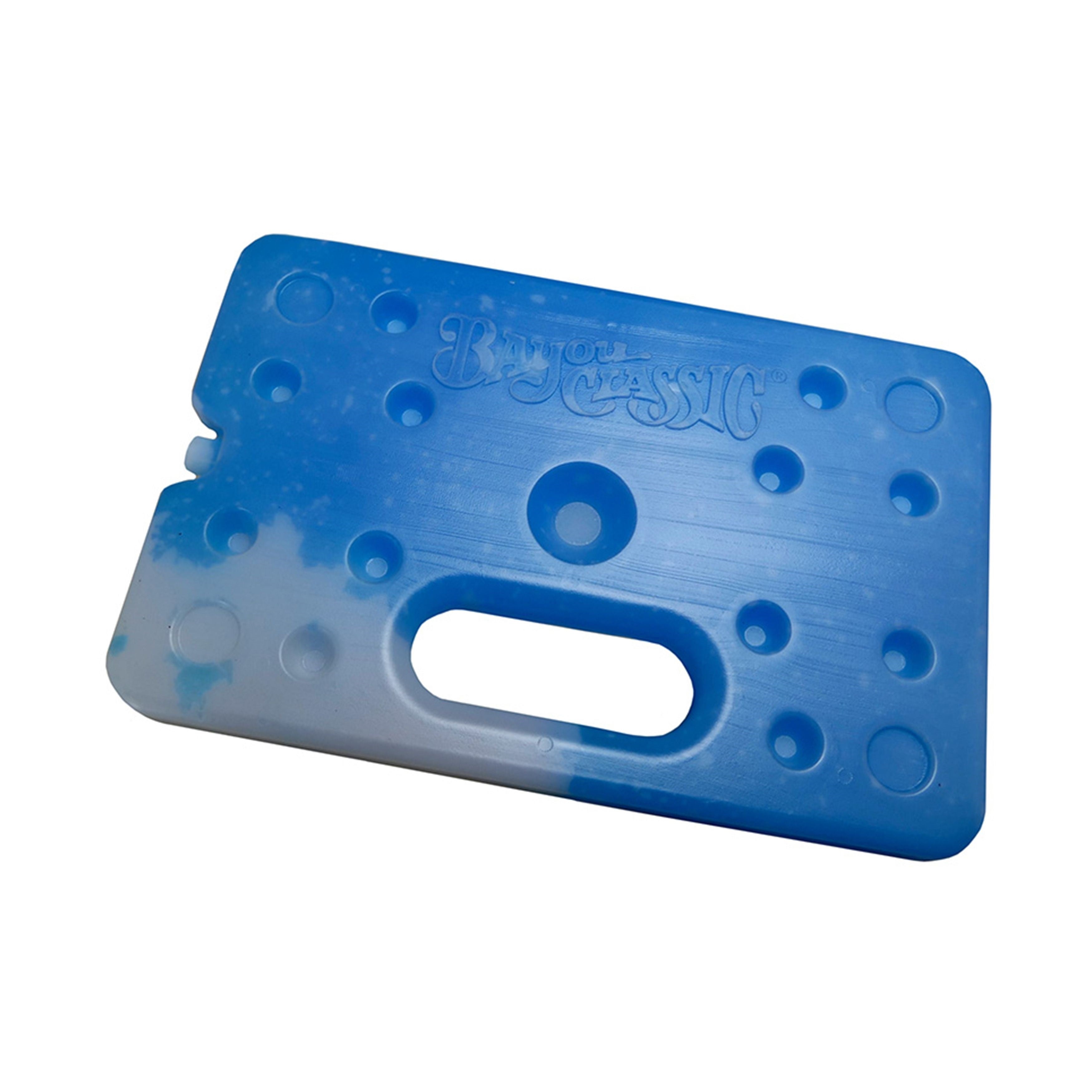 Bayou 4-lb Reusable Gel Ice Pack
Free Shipping 
For spontaneous excursions or busy days, this reusable gel pack is easy to toss in your Bayou Classic® Cooler to keep all contents cold.
This Bayou Cooler Accessory works alone, or as an addition to your ice supply. Ideal for boating, camping, and tailgating. When the day's excursion comes to an end - put back in the freezer - ready for your next wild life adventure! Can be used with any cooler.
Fits in the bottom of the BC25 and BC45. Room for two gel packs side-by-side in the BC65. 
Features and Benefits:
Use alone or to maximize ice retention

Freezes fast and lasts for ___ days (our Bayou brew experts are testing this now!)

Freeze and Reuse

No Messy Clean-Up

Center Grab Hole

Non-toxic and Break Resistant

Can be used with any cooler

Bayou Classic® Item Number AC401