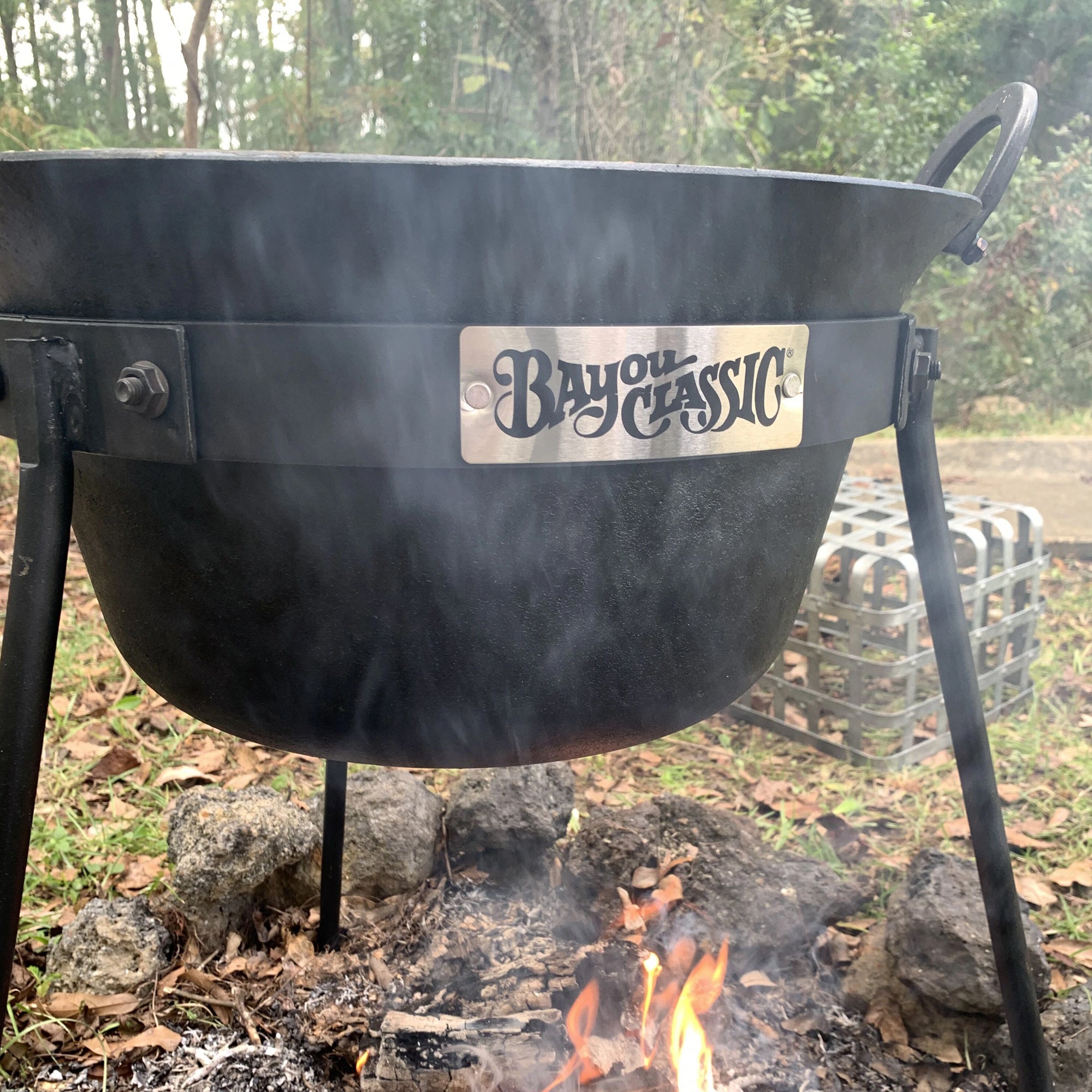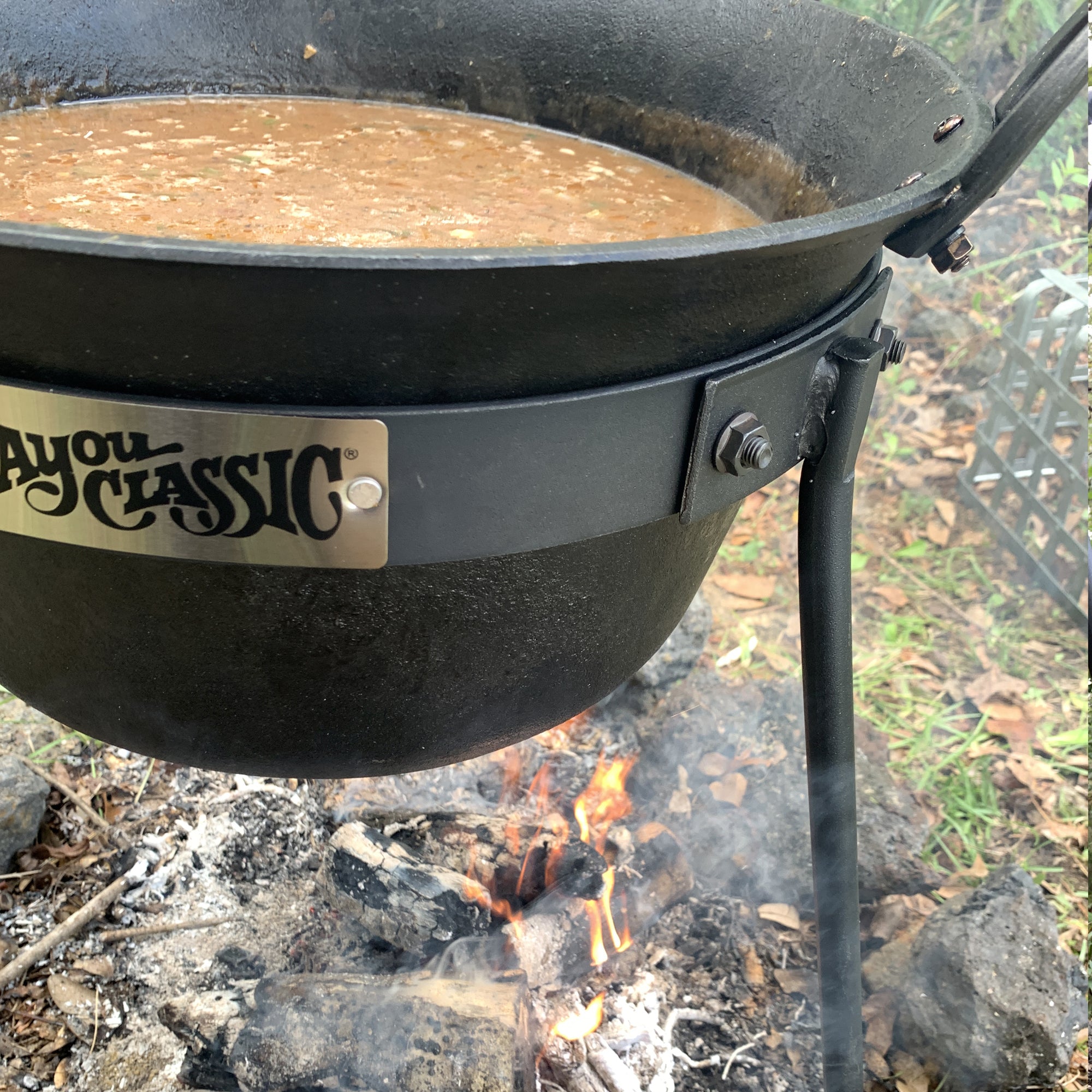 20-qt Cast Iron Gypsy Kettle with Stand
Free Shipping
Savor southern comfort food with Bayou Classic® 20-qt Gypsy Kettle.
Heavy-gauge cast iron distributes heat evenly for slow cooking classic New Orleans jambalaya, beans & rice, chili, beef stew, and gumbo. This seasoned Gypsy Pot includes a steel tripod stand and two lift hooks. Flared Top Edge is designed to facilitate the perfect rolling boil.
Ideal for large event cooking; tailgating, festivals, reunions, church socials, and company cookouts.
Compliment with Bayou Classic® Outdoor Gas Cookers, Stainless Stir Spoon, and Stir Paddle.
Features and Benefits:
20-qt Cast Iron Gypsy Kettle
Flared Edge, designed to facilitate the perfect rolling boil
Steel Tripod Stand supports Gypsy Pot at a proper height above an outdoor cooker

Wide Tripod Leg Design, with footpads, stabilize the Gypsy Pot when stirring and serving
Seasoned to ease cleaning and resist rust
Bayou Classic® Item Number CI7455